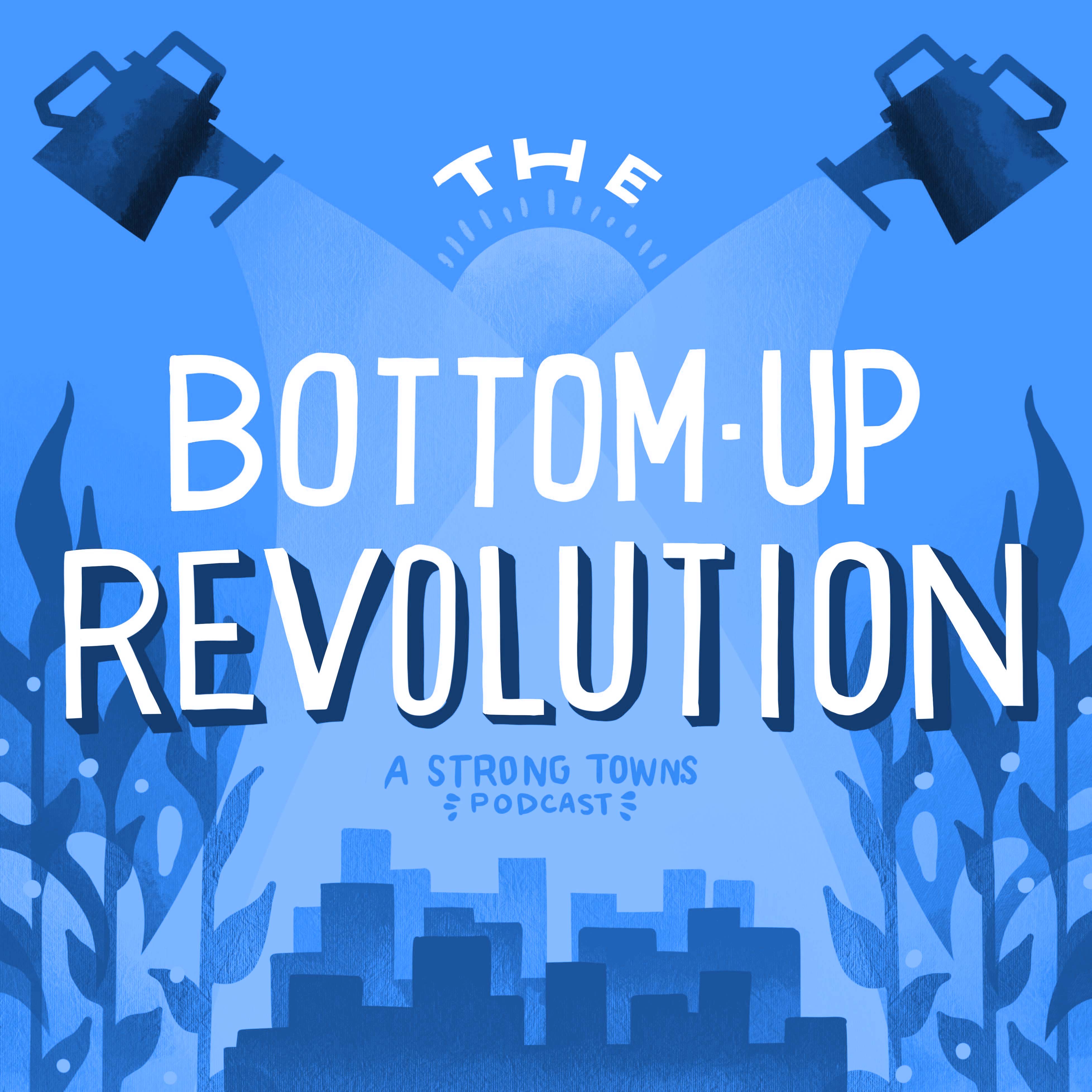 This podcast features stories of the Strong Towns movement in action. Hosted by Rachel Quednau, it's all about how regular people have stepped up to make their communities more economically resilient, and how others can implement these ideas in their own places. We'll talk about taking concrete action steps, connecting with fellow advocates to build power, and surviving the bumps along the way—all in the pursuit of creating stronger towns.
Episodes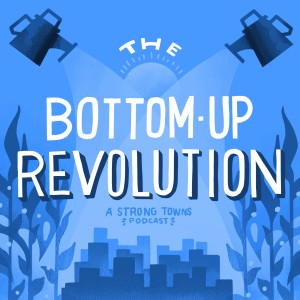 Thursday Jul 21, 2022
Thursday Jul 21, 2022
A Strong Towns approach is all about seeing the challenges in your city and taking that next smallest step to start addressing them. Today's guest on The Bottom-Up Revolution podcast, Strong Towns member Ari Feinsmith, exemplifies that spirit. When he started biking to college (about a 15-minute ride from his house in Sunnyvale, California), he quickly realized how dangerous and challenging it was just to get from point A to point B without a car.
So, Ari began attending public meetings and introducing himself to local elected officials who might be able to make streets a little safer. He joined the Silicon Valley Bicycle Coalition, eventually becoming team leader of his local chapter. Since getting fired up about these issues a couple years ago, he's been involved in many successful campaigns to add bike lanes and bike parking, and to make intersections safer for people on bikes. The natural effect is that this also makes streets safer for everyone—in a vehicle, walking, you name it.
While he was advocating for design and policy changes, Ari was also noticing how many people in his community didn't have the opportunity to bike because they had old bikes that were broken down, and they didn't know how to fix them. Thinking about what small step he could take to change that situation, he helped set up a series of bike repair events, in which he coordinated volunteers, got use of a local parking lot, and negotiated discounts with a local bike shop for new parts. In total, he and his fellow volunteers have helped over 300 bikes get fixed.
Ari has also been thinking about transportation issues in his city on a holistic level, and after reading Strong Towns, one thing that really stood out to him was the amount of excessive, wasteful parking in his city—space that could be better used for businesses or homes. So he helped lead a campaign to decrease parking minimum requirements in Sunnyvale.
Additional Show Notes