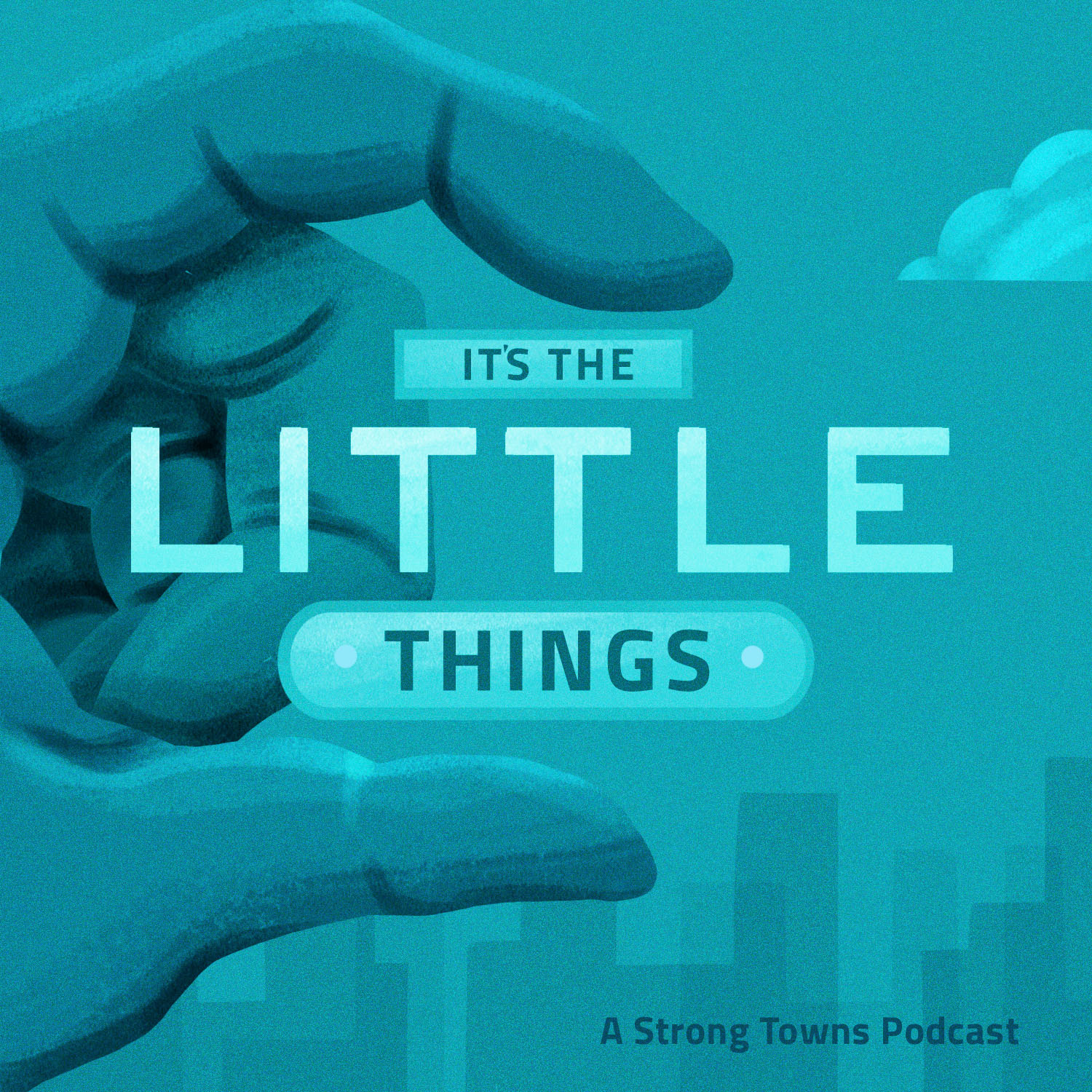 Fall Member Drive 2019: Strong Towns Member Andy Diaz Discusses Building Strong Neighborhoods
Nov 13th, 2019 by thelittlethings
This week at Strong Towns is of our fall member drive—where the Strong Towns staff has all hands on deck to encourage readers and listeners just like you to become members of the Strong Towns movement. Therefore, we're changing the game up a bit on It's the Little Things and sharing a story of how a Strong Towns member—Andy Diaz out of Peoria, Illinois—has used the Strong Towns message to make his community stronger. 
If you've followed It's the Little Things for a bit, you may remember our past episode with Andy Diaz, where he shared the story of his organization Urban Acres and how he made small yet effective bets to provide healthy food in his community. 
Well, in usual Strong Towns fashion, since that conversation, Andy has made several more small bets in his community that have inspired his neighbors to reimagine what economic development means for a community striving to become a strong town. 
Today, Andy—along with the help of his father and wife—run market slash entrepreneur incubator that gives residents in the neighborhood an opportunity to sell their product and, over time, contribute to the financial resiliency of the community. (Oh, yeah, and all without any tax subsidies from the city.) 
I have a lot of love for Andy and the way he's demonstrated the Strong Towns movement in Peoria, Illinois time and time—and am so excited to share this episode with you. And if you like what you hear, please—from the bottom of my heart—consider becoming a member of the Strong Towns movement. 5 dollars, 10 dollars, however much you're compelled to give however often helps us grow this movement that we all love and support. And, with your heart, we're certain we can truly lead a bottom-up revolution to build strong cities, towns, and neighborhoods across North America.
Join the movement today at strongtowns.org/membership.
Share
|
Download(

Loading

)