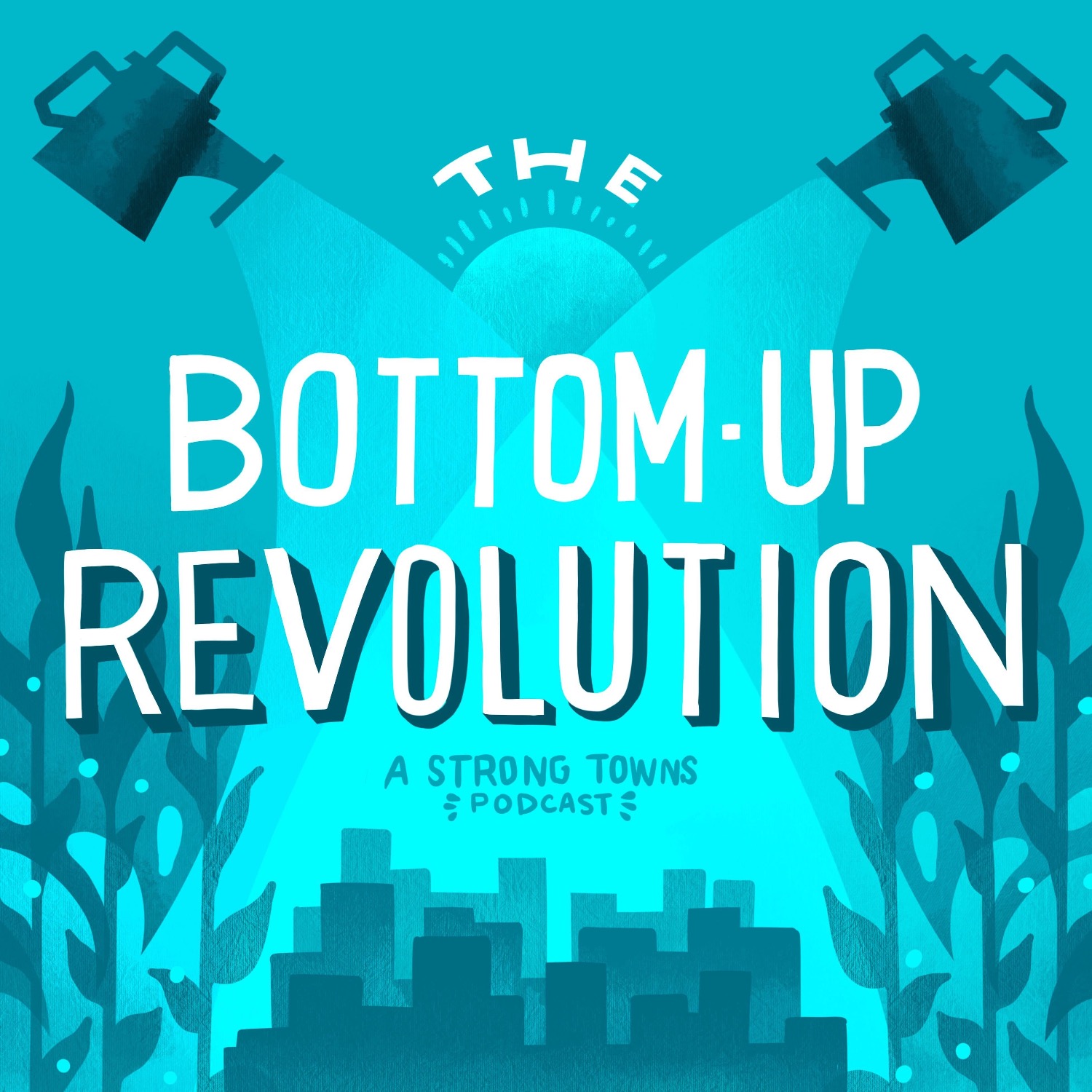 Jeanyll Morris: Empowering Young People to Rebuild Homes
May 20th, 2021 by thelittlethings
A few months ago, we came across an article about a fascinating and unique program where lower-income kids in Birmingham, Alabama, were learning home renovation and building skills as part of their high school education. This wasn't just about learning construction skills, though, it was also about lifting up and revitalizing the neighborhood where they lived. The school program is called Build UP and this episode of the Bottom-Up Revolution podcast features an interview with Jeanyll Morris, Build UP's chief academic officer.  
In conversation with Strong Towns Program Director Rachel Quednau, Ms. Morris talks about how Build UP came to be, how these missions of education and neighborhood revitalization are entwined, and how the program has already made a positive impact on so many kids and families.  
Ms. Morris's own background in addressing educational needs and rebuilding schools in the south after Hurricane Katrina—and all the resilience she gained as part of that experience—has prepared her for what she does now. She explains that different school types (charter, private and public) bring various possibilities and drawbacks when trying to approach education with a new and creative model like Build UP's. She also describes how step-by-step, home-by-home rebuilding can help a neighborhood grow more economically strong and stay that way for many years to come.
Listen to this episode if you're eager to hear about a creative approach to education that sees children as an integral part of their communities—rather than just little machines to be programmed and sent off to college or careers. We guarantee you'll be inspired by Ms. Morris's passion and dedication to everyone she works with.
Additional Show Notes
"This Alabama school wants to turn its students into future homeowners, and build careers in the process," by Francesca Giuliani-Hoffman (CNN.com, March 29, 2021)

Send us your own voicemail about the small (or big) thing you're doing to make your town stronger. Just record a voice memo on your phone and email it to rachel@strongtowns.org.

Subscribe to The Bottom-Up Revolution on iTunes, Google Podcasts, Podbean, or via RSS.

Join our new course, "Aligning Transportation with a Strong Towns Approach" and, for a limited time only, get 20% off your purchase with discount code "NoStroads." We're also offering 20% off our whole 8-course bundle with code "LearnEverything."

Support this podcast by becoming a Strong Towns member today.
Share
|
Download(

Loading

)