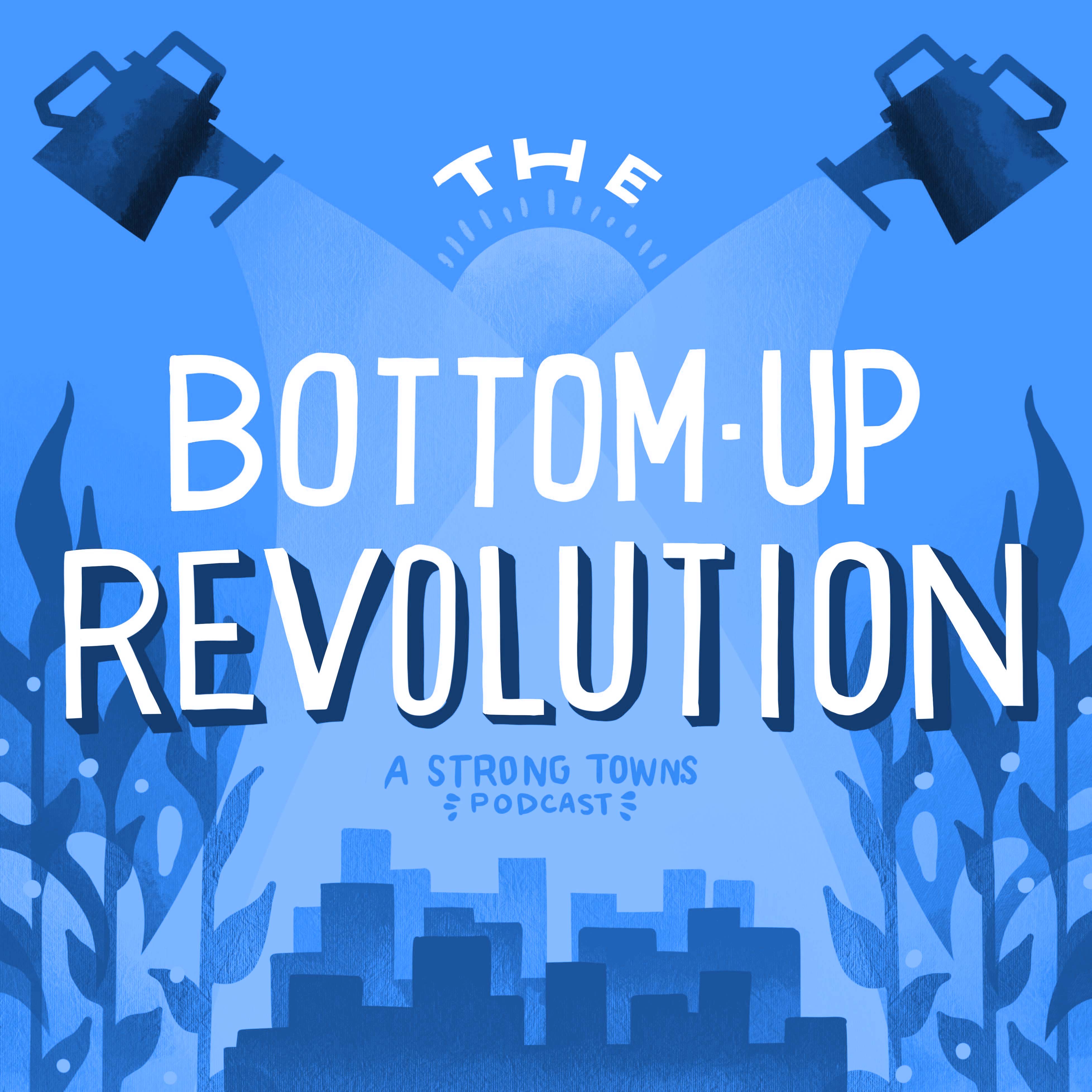 This podcast features stories of the Strong Towns movement in action. Hosted by Tiffany Owens Reed, it's all about how regular people have stepped up to make their communities more economically resilient, and how others can implement these ideas in their own places. We'll talk about taking concrete action steps, connecting with fellow advocates to build power, and surviving the bumps along the way—all in the pursuit of creating stronger towns.
Episodes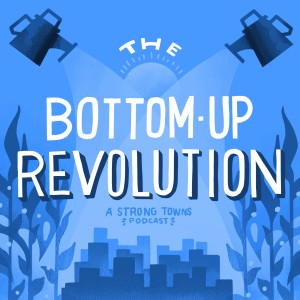 Thursday Aug 25, 2022
Thursday Aug 25, 2022
Today's guest on The Bottom-Up Revolution podcast has been a supporting member of Strong Towns for 10 years! Lindsey Meek's story will be familiar to some of you, especially those in the city-building professions.
Years back, she was an engineer doing some of the typical projects that many civil engineers end up doing these days: building suburban subdivisions. Somewhere along the way, she encountered Strong Towns and especially the now famous video, "Conversation with an Engineer." As she describes it, she "saw the light" and was convinced that engineering didn't have to be about paving endless roads to the middle of nowhere and building expensive suburban developments on the edge of town. It could be about making places more prosperous and people-centered, not less. 
Today, she works for a healthcare company, helping them develop facilities designed for healing and comfort. She's also led some efforts to get these large campuses to think about how to be a good neighbor to the surrounding community and helped implement street and public space designs to facilitate that. In this conversation, Lindsey talks about her work today as well as her previous leadership and Strong Towns organizing in Rochester, Minnesota. 
This conversation might be especially interesting to the engineers out there wondering how they can make a positive difference with their careers and not keep maintaining the suburban status quo. But it will also appeal to anyone who's hoping to build stronger towns where they live.
ADDITIONAL SHOW NOTES