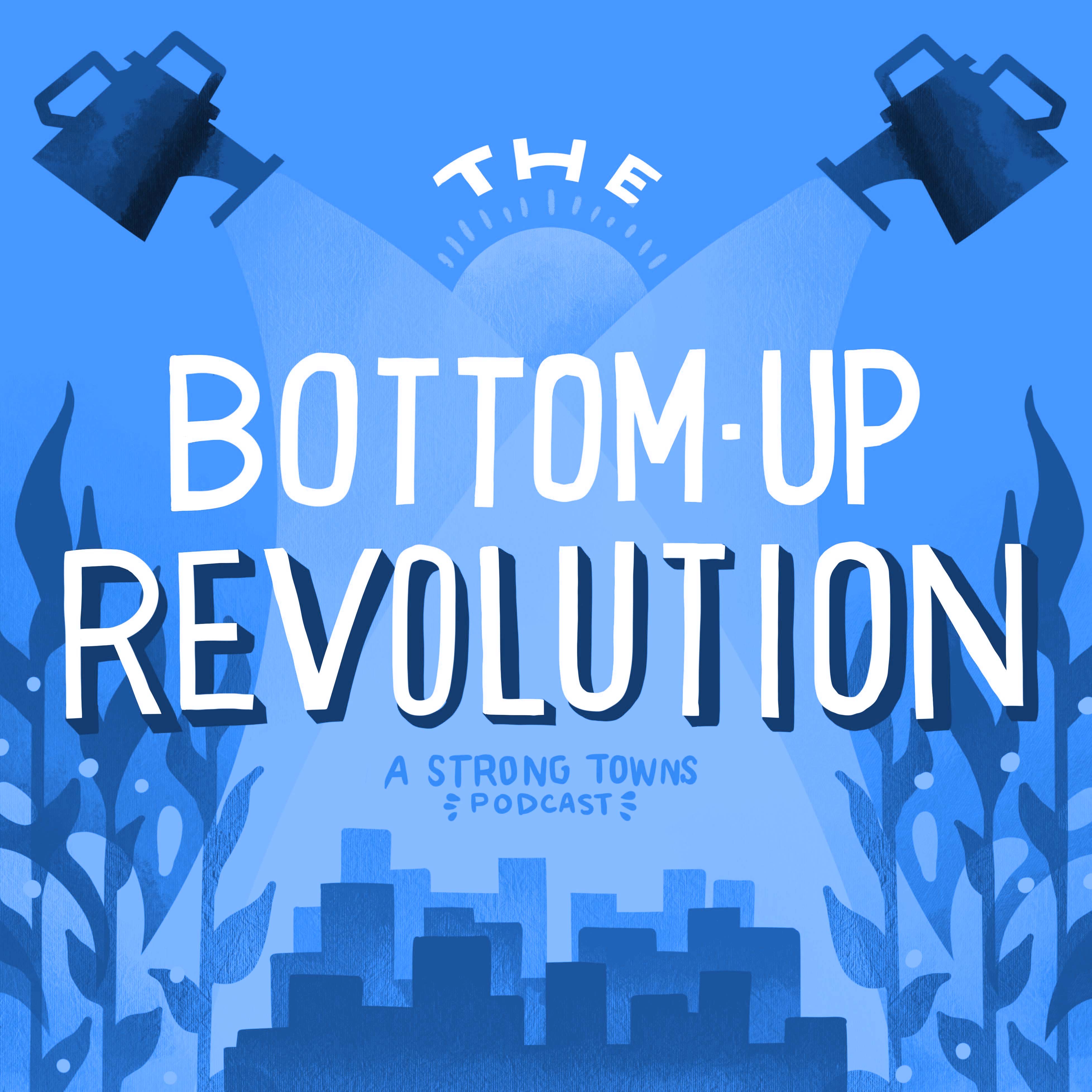 This podcast features stories of the Strong Towns movement in action. Hosted by Tiffany Owens Reed, it's all about how regular people have stepped up to make their communities more economically resilient, and how others can implement these ideas in their own places. We'll talk about taking concrete action steps, connecting with fellow advocates to build power, and surviving the bumps along the way—all in the pursuit of creating stronger towns.
Episodes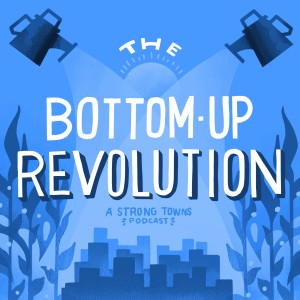 Thursday Dec 01, 2022
Thursday Dec 01, 2022
While Rachel is on maternity leave, we're re-running some of our best and most popular episodes of The Bottom-Up Revolution podcast.
We were reminded about this episode after recently recording a new interview with Sarah Cipkar, a small-scale developer based in Windsor, Ontario, whose interest in accessory dwelling units prompted her to build her own ADU.
Today's re-run conversation with Ashley Salvador was recorded in the fall of 2021. Salvador is a big advocate for accessory dwelling units and, like Cipkar, lives in Canada, in the city of Edmonton. (Canadians must be onto something when it comes to expanding housing options and making housing more affordable!) We could sing the praises of accessory dwelling units all day, but the basic gist is that they allow homeowners to build a small additional apartment on their land, meaning rental income for the owner and the chance for a new resident to live in a desirable neighborhood at a much lower cost than the typical home in that area. It's a win-win situation.
What started for Salvador as a research project turned into people asking her for input on how they could build their own ADUs and navigate the zoning and permitting processes, so she started an organization to help teach people about all of this. And eventually, she was so driven to make her community stronger that she decided to run for city council and won in 2021.
It's a trajectory we've heard about many times on this show: Someone starts exploring an issue they care about, momentum gets built around that issue and other people start joining the cause, and, sometimes, that individual decides to take the next step into leadership and run for local office. You'll hear about that whole journey in this conversation, which is one of our most popular episodes to date.
Additional Show Notes