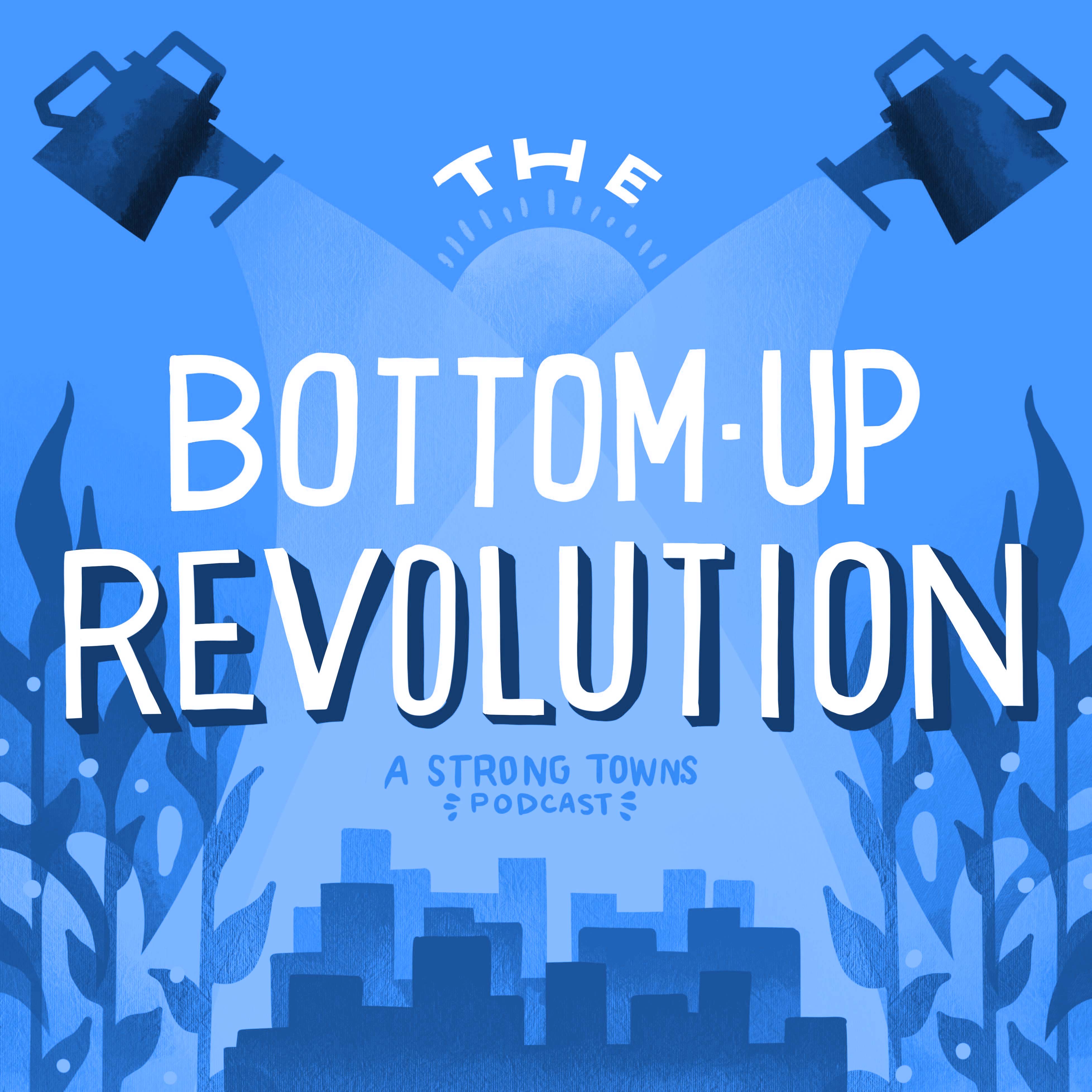 This podcast features stories of the Strong Towns movement in action. Hosted by Tiffany Owens Reed, it's all about how regular people have stepped up to make their communities more economically resilient, and how others can implement these ideas in their own places. We'll talk about taking concrete action steps, connecting with fellow advocates to build power, and surviving the bumps along the way—all in the pursuit of creating stronger towns.
Episodes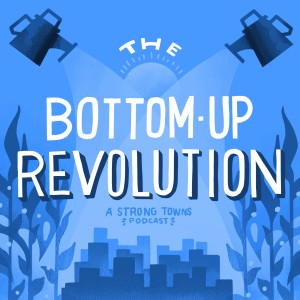 Thursday Oct 27, 2022
Thursday Oct 27, 2022
While Rachel is on maternity leave, we're re-running some of our best and most popular episodes of The Bottom-Up Revolution podcast.
This one, originally recorded in February of 2021, shares the amazing success story of Alfred Melbourne, who came out of prison, got access to a small, trash-filled plot of land, and began tilling it, improving his neighborhood in the process. Eventually he turned that into a non-profit urban farm operation, Three Sisters Gardens, where young people learn skills and the produce is donated in an area without much fresh food access—plus, Melbourne's now expanded to other plots around the city.
The organic (pun intended) growth of this effort has impacted so many people and shows how a little seed money and guidance can allow an entrepreneur to thrive. Think about that when you see billions of dollars allotted for highway expansion. Imagine what we could do if we took a fraction of that money and used it to jump-start neighborhood improving efforts like Three Sisters Gardens.
ADDITIONAL SHOW NOTES