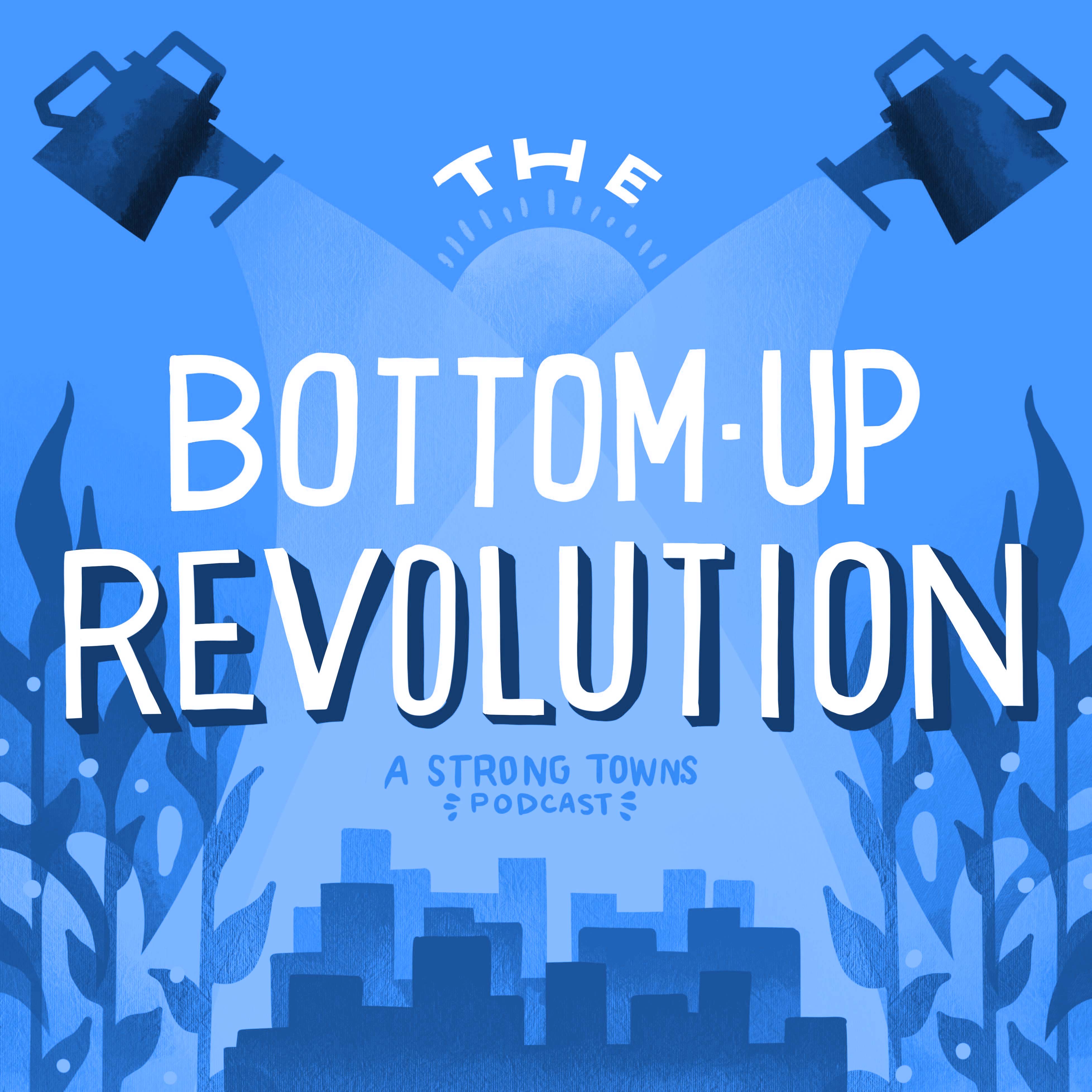 This podcast features stories of the Strong Towns movement in action. Hosted by Tiffany Owens Reed, it's all about how regular people have stepped up to make their communities more economically resilient, and how others can implement these ideas in their own places. We'll talk about taking concrete action steps, connecting with fellow advocates to build power, and surviving the bumps along the way—all in the pursuit of creating stronger towns.
Episodes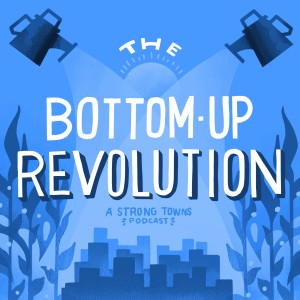 Thursday Jan 05, 2023
Thursday Jan 05, 2023
While Rachel is on maternity leave, we're re-running some of our best and most popular episodes of The Bottom-Up Revolution podcast.
This episode from August of 2021 is a fascinating story about a Strong Towns member who literally bought a road in order to try and make it safer. Mary Moriarty Jones lives in Honolulu, where plenty of roads are privately owned, which is what made this story possible. You'll hear a lot more about that process and why Jones is so passionate about making this street safer for her children to walk to school. But since we recorded, we also have an update to share: Jones emailed a couple months ago to say that she successfully transferred ownership of the road back to the city and county, who now plan to add sidewalks and crossings to hopefully make the street safer for everyone who uses it.
This is ultimately the story of someone who was so dedicated to the Strong Towns mission and so believed in the cause of safer streets that she did everything she possibly could to make it happen. We hope that those who come after her do not have to fight quite so hard just to ensure they can safely walk to work or school without risking their lives. But we're thankful and inspired by advocates like Mary Jones. Check out our Safe and Productive Streets campaign if you want to connect more with these efforts.
ADDITIONAL SHOW NOTES